"Through the years customers have recommended
him to their friends by simply using HIs name AGUIE"
"We are awake and alive...let's take this opportunity to live our life to the fullest,
to touch one heart, to encourage one mind and inspire one soul..." ~ Aguie Medrano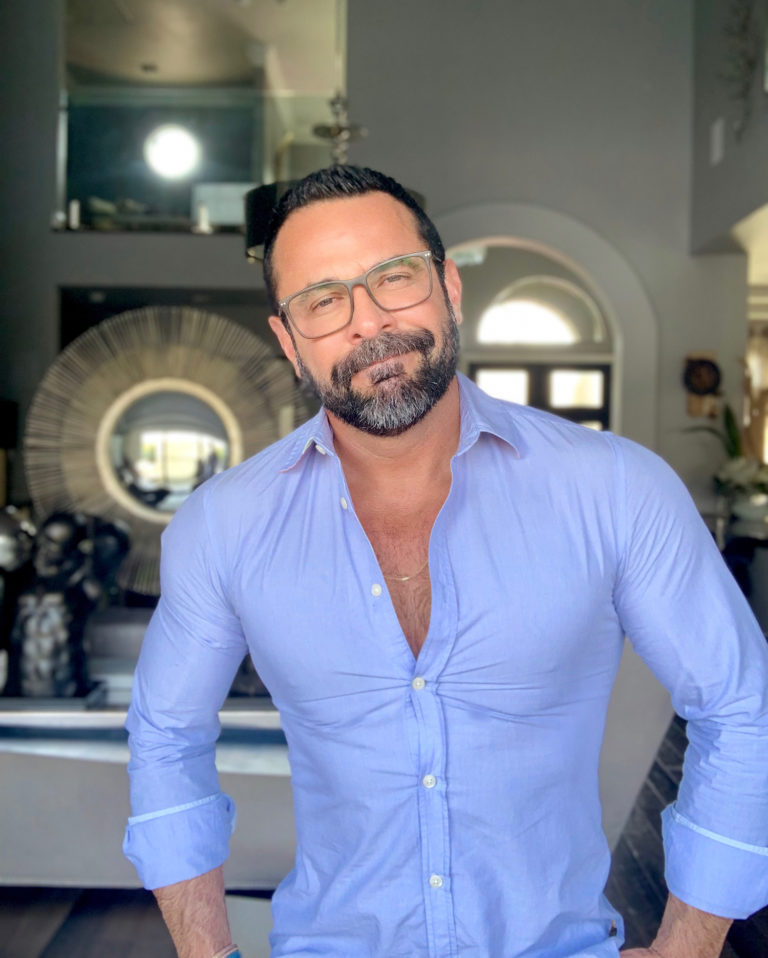 Aguie, as his customers fondly refer to him, exudes his same passion for art and design as much as he does for life. Raised in Mexico, he was influenced by the culture, art and architecture of his hometown. The colorful and intricate craftsmanship are imbedded in his childhood memory.

Aguie's design career began at a very early age. In 2001 he opened his first showroom, The Home Accessory Company, in San Antonio and over the last eighteen years it has become the top destination in the city, state and nation for high-end home furnishings and luxury interior design services. Aguie's vision is to make a shopping experience like no other.

Customers are welcomed into an elegant environment that showcases displays of unparalleled beauty. Personally selected custom furniture, floral designs, unique accessories, and a variety of fragrances and candles establish an ambience of peace and tranquility.
On October 13th, 2018, Aguie rebranded the store thus allowing him to take his vision to a new chapter of design excellence: AGUIE MEDRANO DESIGN ELEMENTS. Aguie's travels around the world have enhanced his experience and expertise in selecting quality handcrafted European furniture as well as importing products created under his own label. Aguie's floral designs are an extension of this talent and passion and no two creations are alike. Inspired by nature, Aguie incorporates these elements into each artistic arrangement.

Passion, Love, Desire, Dreams, Faith, Hope, Creativity, Perfection, Fulfillment , Encouragement and Commitment. These words reflect Aguie Medrano, the designer, the entrepreneur, the dedicated dreamer, and the compassionate man.
San Antonio's Top Interior Designer Puts His Name On It!
Discover our full experience for your Home
Please subscribe to our newsletter  to receive all of these exclusive updates and more…